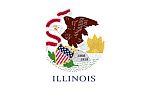 Comptroller Susana Mendoza is pushing to end 'exit bonus' pay for Illinois lawmakers.
The problem arose when two legislators who were under federal investigation resigned.
Mendoza says Senator Martin Sandoval gave up his seat as of January first, but will be paid for the entire month.
Legislation paying resigning lawmakers on a prorated basis has been introduced in the Illinois Senate.